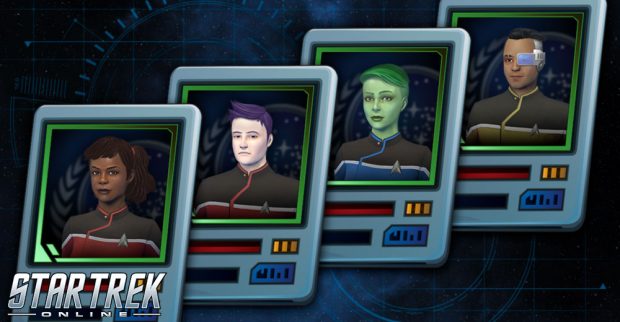 Yet another component of the Star Trek universe is being added to Star Trek Online. This time, characters from the Lower Decks animated series are being added to the game as duty officers. Rather, the support crew of the U.S.S. Cerritos have somehow made their way into the year 2411 and are ready to help out on your ship.
Beginning tomorrow, August 4th, players can add Boimler, Mariner, Tendi, and Rutherford to their roster. All of the new additions will have their own unique, active powers and — more importantly — are completely free in the Duty Officers tab of the Zen Store.
An overview of each of the characters' abilities and traits is available on the STO site.