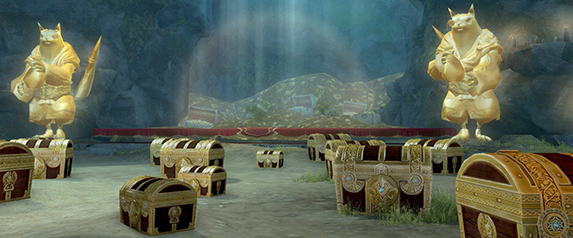 From today until September 16th the Shugo Emperor's Vault event is once again live in NCSoft's free to play MMORPG, Aion. The Shugos need help defending their stash of treasure and if you and a few friends are willing to lend a hand, the Shugo may just offer up some of that loot as a reward.
The Emperor's Vault is an instanced event for up to three players of level 40 or higher. You and your two friends will have 8 minutes to kill as many enemies as you can with each enemy adding to your group's point total. Points determine your ranking at the end of the event and you'll be awarded with keys to unlock treasure troves based on that final rank.
Sadly, these keys are also available in the game's store too so if you want to just shell out some cash for the keys needed to open higher quality chests, you can do so.
You can run this event once per day or use the store to unlock extra event runs and take a few trips through the vaults. Check out all the details on the Aion website.