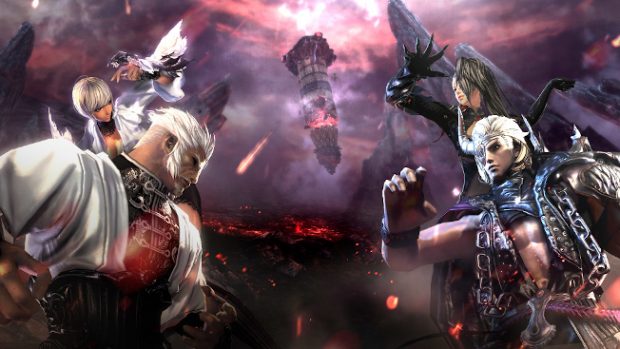 On July 22 — better known as this Wednesday — Blade and Soul's Dark Passage update will hit servers, adding new content and kicking off events. The most notable bits of new content to be added will be the 12-player Silversteel Laboratory raid and the Nyraka hunting zone.
The new raid is open to players Level 60 HM 16 and above and requires players to have completed Silversteel – Chapter 5: Steel Trap Quest before entering. Once in, players will be tasked with testing Lead Engineer Shingun's robotic creations before they can be used to serve the Talus Dominion.
The Nyraka hunting zone, on the other hand, is filled with demons infecting the local area. The lands need to be cleared before they can be purified and used. But it will be more than just the demons you're fighting as other players may be there to take you down. In fact, for a limited time, Nyraka is open for auto-combat and open PvP.
Two new events are also kicking off when Dark Passage hits — Kodrak Fever and Summer of Splendor. Both events run until August 19 and offer players plenty of unique rewards. Details on the events and the full list of rewards have already been posted on the Blade & Soul site.