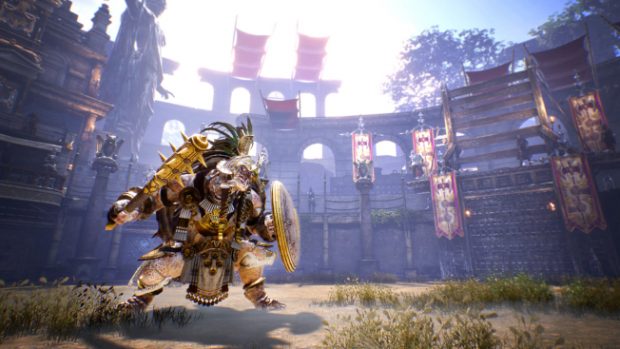 Bless Unleashed's Saurin Deception update is slated to release on June 25, and when it does it will add new arenas, dungeons, and lairs to the MMO. To prepare players for the new content, the game's dev team published a new post on the game's site highlighting two new dungeons — Kobold Lair – Chieftan's Throneroom and a new Abyssal Dungeon, as well as the new lair, Temple of Lies. Although, little information is provided on the lair except to say it will expand on the game's story.
As for the dungeons, Kobold's Lair follows up on the Infernal Kitchen, leaving players to finish the job they started. To do this, they'll need to get past three bosses with some weird quirks. Quirky as they may be, they're dangerous and armed with explosives and magic. Players will need to be clever in order to avoid death.
The Abyssal Dungeon offers a new challenge for players in the Halls of the Dead in Rutus Mines. There, players will face Rosia and her Manastone Golem — again. Of course, doing so and surviving means even better rewards than those that were obtained during the last run-in with the duo and goodies are always worth it. Right?