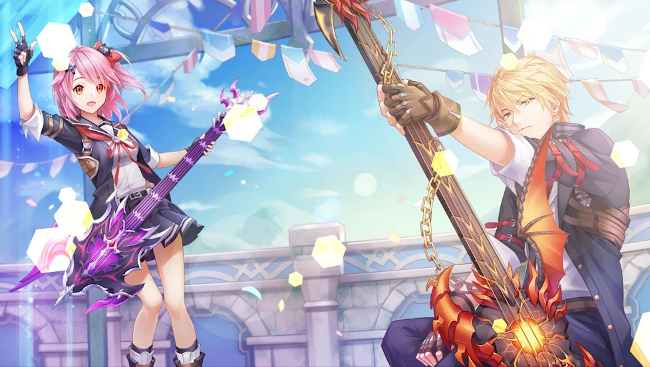 Aura Kingdom welcomes the Rock Star class in its latest update. Beginning at level 85, players can take up the new class, using music in combat — as well as to entertain others. The new class features a guitar mode that allows players to create their own music in-game. The mode is restricted to certain areas, such as Naveo or the Guild Hall, but that's mostly to protect the musicians from random monster attacks.
In addition to the new class, the update also adds more floors to the Sky Tower — with the normal version increasing from 20 to 25 floors while the Elite Sky Tower now starts at floor 26 and goes up to 45. Floors 41-45 add a new minigame and leaderboard as well.
As should be expected, the update makes various changes to dungeons and quests and adds a few new events for players to take part in. Full details on these can be found on the Aura Kingdom site.