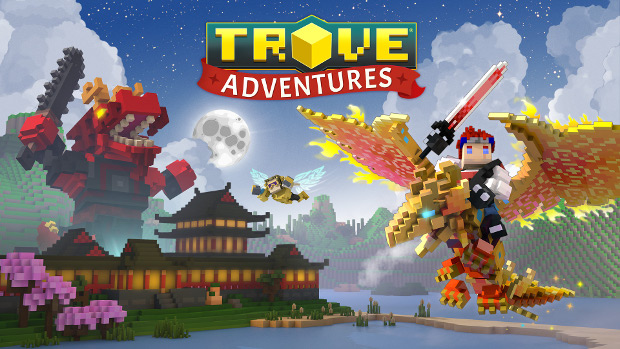 Trion Worlds announced a new expansion for its free-to-play online game, Trove. Titled "Trove – Adventures," the expansion revamps the game's Club system and will allow players to create their own club worlds.
The update also adds new landscapes, such as the Asian design inspired Forbidden Spires Biome, and new dungeons. One of these dungeons takes place in a flying dragon. In addition, Mastery will be uncapped and Veteran Trove players will now be able to earn benefits from what they have accumulated thus-far.
The update is slated for release on PC, Mac, PS4, and Xbox One on November 14. More information will be available on the Trove site.