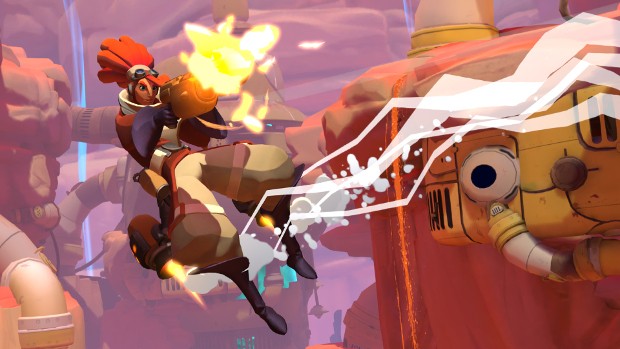 To celebrate the end of phase 2 of Gigantic's Closed Beta testing period, Motiga will be holding a special stress test event this Saturday (April 23). Part of the final event, which is already in progress, the stress test will run for two hours. It kicks off at Noon Pacific (9 P.M. CEST) and ends at 2:00 P.M. PDT (11 P.M. CEST).
The full closed beta event will continue until Monday April 25th at 11 A.M. Pacific (8 P.M. CEST). At that point the forum and game servers will be taken offline.
Motiga is asking that as many people as possible participate during the stress test period…to give the servers a pounding.