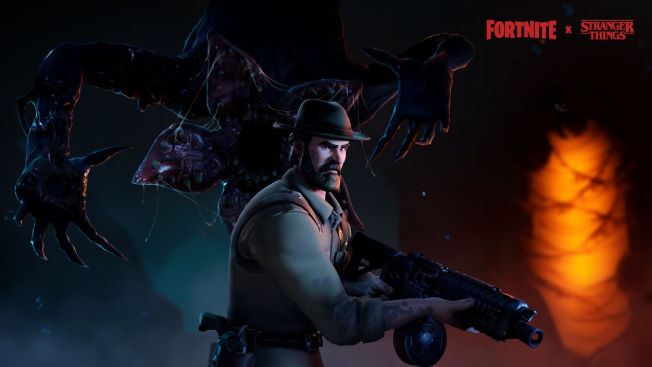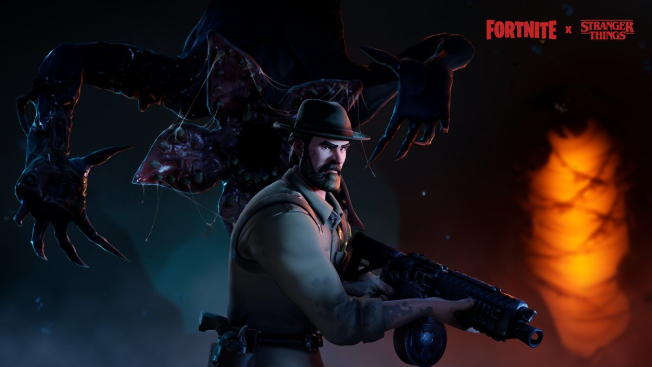 Every time I think Epic Games can't surprise me with any more Fortnite crossovers, they go and prove me wrong. The comic book heroes are taking a rest and in their place, we have (some) Stranger Things.
For a little while now, it appears that Epic has been teasing the crossover in the game — particularly with portals like the ones seen in the series that can be used to access the Upside Down. Only in this case, they've taken players to treasure.
Unlike previous crossover events, this one apparently doesn't have a limited time event to go with it. (At least, that's the case as reported by Eurogamer.) Instead, players now have access to a pack in the shop containing Chief Hopper and Demogorgon outfits as well as an Upside Down-themed Vines wrap. That said, it does appear the portals are still up — mostly in Mega Mall — so there's that to enjoy as well.