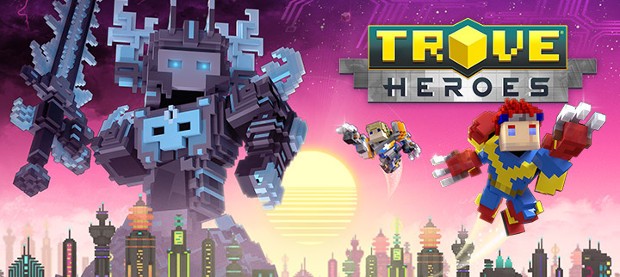 Don your leotards and practice your hero poses, the Heroes expansion has arrived in Trove. Starting today, players can experience the neon city of Luminopolis, all while saving it from the Amperium forces and gigantic Mega World Bosses.
Take on the role of the Vanguardian, a melee and ranged hero class inspired by the silver age of comics. Face the Rampages — new challenges that require players to defeat huge creatures out to destroy the city. Overall, just be your hero self.
The update is available today on PC, PlayStation 4, and Xbox One, so nobody has to wait. Good news all around! Remember to check out our preview of all the new content!