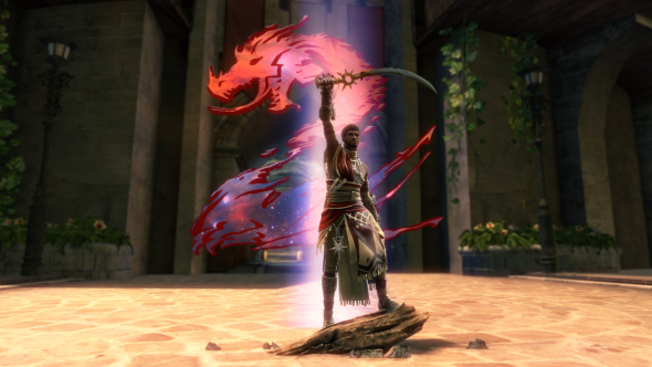 Guild Wars 2 is turning 7 on August 28, and like any proper birthday, the celebration is going to go for as long as possible. (Or a month. That's good too.)
Throughout the month, ArenaNet has all kinds of celebratory activities in mind — including a special livestream on August 27, and there will be sales.
Of course, the big deal for players are the goodies they'll receive — some account-wide and some character-specific. On August 25, characters will begin receiving gifts, starting with the oldest characters created and going from there. A list of what goodies players can expect is available on the Guild Wars 2 site, but it does include weapon and armor skins, boosters, tokens, and more.