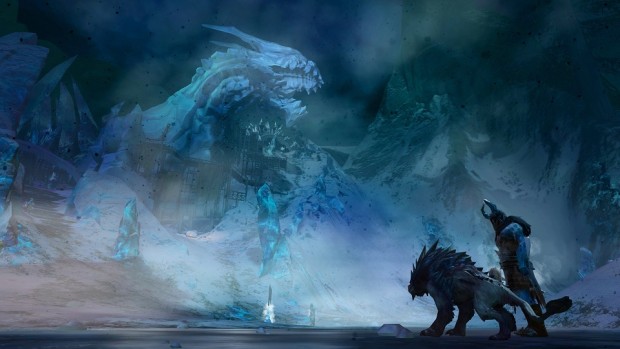 If the weather this past weekend wasn't enough to chill your bones, ArenaNet's got an even chillier reception waiting for you now in Guild Wars 2. Living World's Season 3, Chapter 3 installment, A Crack in the Ice, is now live, taking players to the far reaches of the frozen Shiverpeak Mountains to confront the minions of the Elder Dragon Jormag.
This story chapter takes players to a new zone, Bitterfrost Frontier, and teaches them a new mastery tier to combat the elements. There's also a new Nightmare Fractal based on the old Tower of Nightmares content and featuring mechanics inspired by "bullet hell" video games. There's also a new legendary shield, Shooshadoo, and quality-of-life fixes in World vs. World.
You can unlock access to the new chapter of the story simply by logging into the game at any time while it's the most recent story chapter. Meanwhile, the Heart of Thorns expansion is still on sale — 50% off — until tomorrow, Nov. 22.