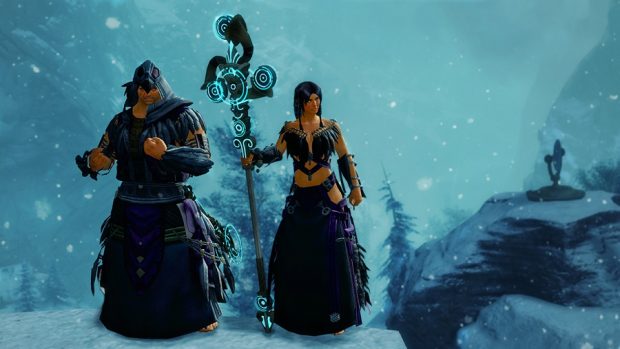 There's something in the ice! We already knew that, thanks to a Guild Wars 2 teaser from late last year, but now ArenaNet is dishing on more of what's to come in the next chapter of the Living Story, which arrives in 12 days.
"Shadow in the Ice" is Chapter Two of the Icebrood Saga, sending players deeper into the Northern Shiverpeaks to do battle with a new epic world boss, the Drakkar. It also introduces a bunch of new activities, as well as expanding upon ones encountered in Episode One.
In addition to the new landscape, Shadow in the Ice offers new tiers to the Essence Manipulation and Raven Attunement masteries, a new Strike Mission, new armor and weapon skins, and the Trials of Koda, described as "a series of new rotating, multi-tiered map events with unique achievements."
The new update goes live on Jan. 28. Learn more about it on the GW2 site.