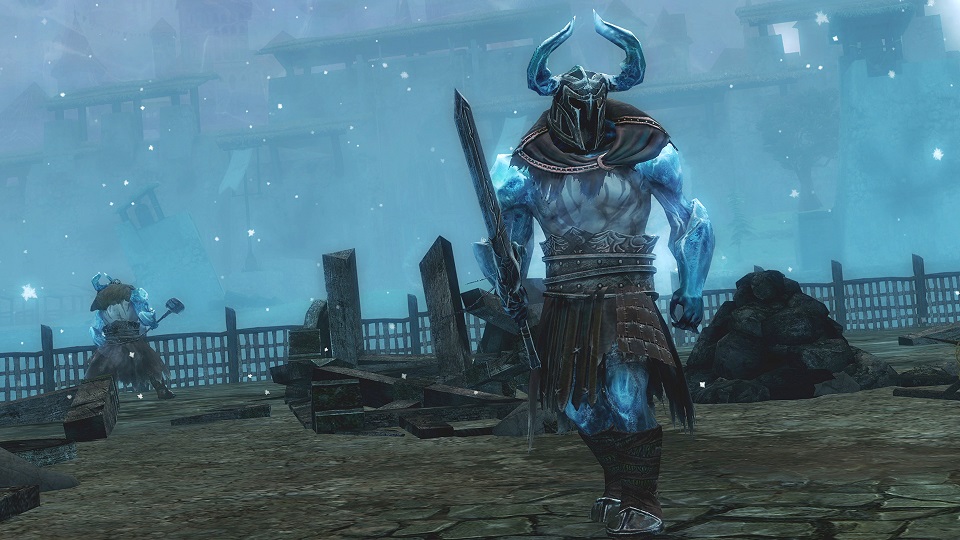 Guild Wars 2's latest story chapter in the Icebrood Saga, Champions Chapter 2: Power, is now live, and if you can get past that onerous title, there's fun to be had! There are new Dragon Response Missions in the zones of Fields of Ruin, Thunderhead Peaks, Lake Doric, and Snowden Drifts, as well as a new faction, the Deldrimor Dwarves, that can be called upon during mobilization events; a new faction will be added on February 16.
New rewards in this update include the /stretch emote and the ability to infuse your gear with the Deldrimor Stoneskin Infusion so you too can be made of stone yet still paradoxically be able to walk around and talk.
The next update, titled Balance, comes out in March, with the final chapter in the Icebrood Saga, Judgment, arriving in May. Interspersed with all that is the Lunar New Year festival in February and the Super Adventure Festival in April.
For more on this chapter of the Icebrood Saga, visit the GW2 site or the patch notes on the forums. In particular, note that Spirit Shards will no longer drop from Champion bags and that several items will now be tradeable.