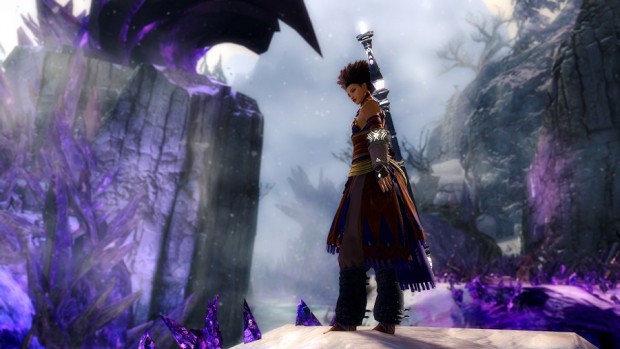 Guild Wars 2 is building toward another showdown with an Elder Dragon. The trailer for the next chapter of the Living World is now out in the wild, teasing that the "final confrontation with Kralkatorrik" is imminent. Hey, players have already taken down a god and two elder dragons, so a third should be easy-peasy, right?
Season 4, Episode 5 of the Living World is called "All or Nothing," and it includes a new map, Thunderhead Peaks, which includes the iconic Thunderhead Keep from the first Guild Wars; a new Fractal, Siren's Reef, which is infested with ghostly pirates; a new and shiny legendary longbow, Pharus; new mount mastery, Bond of Faith; and new gear and weapon sets.
The update goes live on Jan. 8, and if we had to hazard a guess, we'd say that things seem to be building toward another expansion launch for GW2 sometime around Q2 or Q3 of next year. The story seems to be headed that way, and the last expansion came out after six Living World updates. In the meantime, you've got this trailer for now, and maybe a press-exclusive preview after the start of the new year.