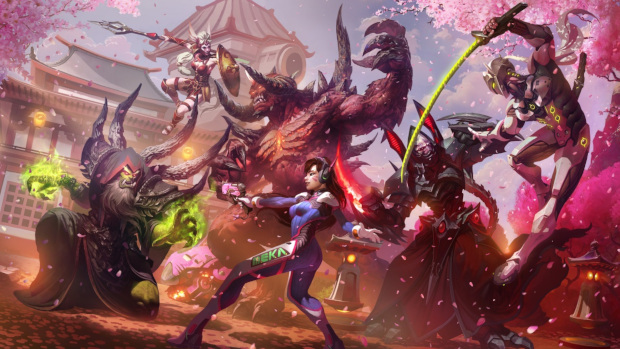 What exactly the recent changes at Blizzard mean for their MOBA Heroes of the Storm is still a bit questionable, but thanks to the game's Production Director we now know a bit more. For one thing, the next few months are covered and include the launch of the game's 85th hero. There will also be some (currently unnamed) events.
As for after that, the post on the game's forums states that the team is still figuring out exactly how to go about doing things. On their to-do list are the following items:
Finalizing the Hero Role overhaul
Timing for rolling out the Ranked Play consolidation and improvements we discussed at BlizzCon
Bringing back the ability to directly purchase individual skins with Gems
Adding the ability to get more content like skins and mounts with Gold
You can read the post in its entirety and add any comments you have on the forums.