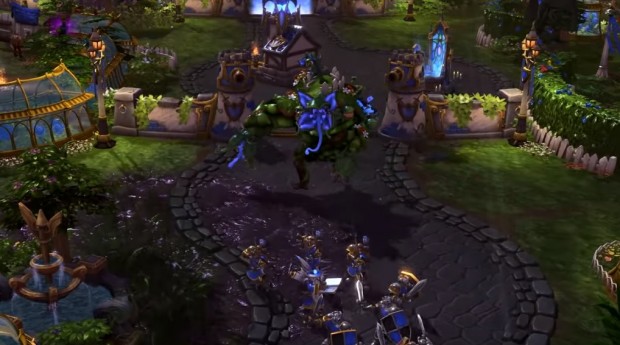 Heroes of the Storm's latest patch has dropped, bringing with it a new ranked season, major changes to one of the game's maps, and improvements to team and solo play. Of particular interest regarding that last point, Team League now supports all party sizes, including solo players. Blizzard's reason for this change is to emphasize HotS' "team-based experience" and to provide "a more robust Team League experience and that solo players find more regular groups to play with."
The Garden of Terror is the reworked map, keeping the battlegrounds team busy following the implementation of Alterac Pass and Hanamura Temple. A developer video describes the map's most prominent new addition: seed spawns that reward the team that captures three of them with allied Garden Terrors. As a result of this new core mechanic, the day/night cycle and Garden Terror vehicle have been removed.
You can check out the complete patch notes on this update, including all the hero changes, bug fixes, and general improvements, on the Heroes of the Storm site.