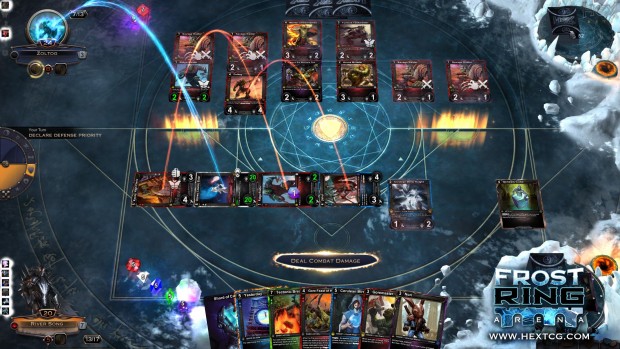 Been playing HEX: Shards of Fate? Is your deck ready for competition? HEX Entertainment, makers of HEX: Shards of Fate, have announced that the free-to-play card game will be hosting a worldwide tournament soon with a prize pool of $100,000 being split amongst the winners.
Players must start by earning their right to participate in the qualification rounds. In regular tournaments they can earn qualification tickets awarded based on their performance. Ten tickets are required to be allowed to participate in one of the HEX Invitational qualifiers. These qualifiers will determine who gets the opportunity to play in California for the first ever HEX Championship.
While free travel and cash await the top tier winners, by placing in at least 256th place you'll be able to score yourself some free booster packs in game.
Check out the new microsite for all of the official tournament rules.