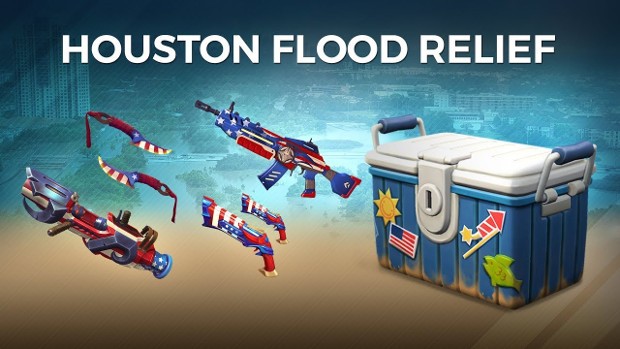 As of today, Hi-Rez's gaming community has contributed $76,000 to assist with hurricane relief. These funds, raised via special promotions for SMITE and Paladins where a portion of the sale for in-game cosmetic items went to the relief fund, have been donated to the Red Cross.
This is just a small amount of money raised for charity by the company's fan-base. Overall, the Hi-Rez community has raised a total of $1,401,749 for a variety of charities. The president of Hi-Rez Studios noted how this level of fundraising demonstrates how "charity through gaming can change lives."
"The $76,000 raised by SMITE and Paladins players will aid relief efforts in Houston, and we are thankful to our players for the generosity they have showing in support of great causes."
Over the years, they have raised money for the American Red Cross, Child's Play, The American Cancer Society, and more.