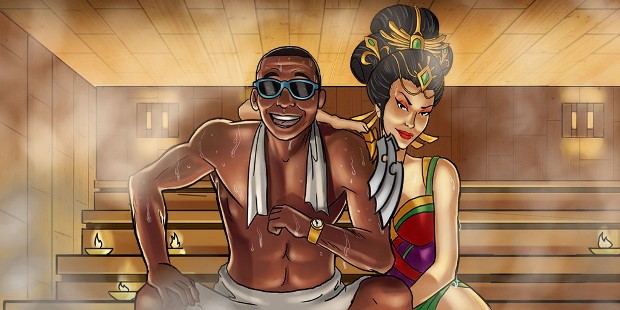 It's that time of year again… Where Hi-Rez's Gabe(M) takes a few fun shots at Valve and its Summer Sale while offering players of Hi-Rez games a few deals of their own. This year, there are sales going on for both Paladins and SMITE. Paladins players will get a 50% discount off all current chests and all pre-Open Beta 48 cosmetics. This deal applies to both PC and Console.
SMITE players, on the other hand, will get discounts ranging from 10% to 75% off. Current Chests will be 25% off, while skins vary based on season. A handy chart can be found on the sale page.
Of course, no 'Gabe Said So' Sale is complete without a Steam/Valve pun riddled video. This year there's a different one for each game. You'll want to watch the Paladins one first for any kind of continuity.
Oh. And just in case you're curious about the whole 'Gabe Said So' timeline. HiRezAndy has you covered.
As the resident 'Gabe Said So' historian for @SmiteGame & @PaladinsGame, I've created a timeline that keeps the multiverse sorted. pic.twitter.com/Fut5dHmIir

— Andy Sexton (@HiRezAndy) June 23, 2017