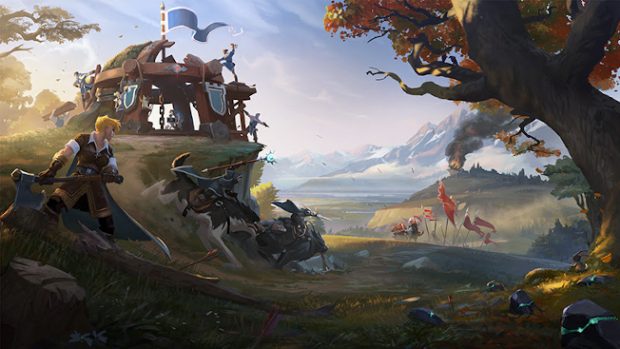 Get ready to start building those underground bases and explore the new Outlands. Albion Online's Queen update is live as of today, bringing with it plenty of new content for players to explore. The update has a fairly sizeable list of major features, including Hideouts, a new continent, more dungeons, a new league system, and more.
As mentioned above, the new Hideout system allows guilds to build underground bases anywhere in open-world black zones. The hideouts will be more than just a place to, well, hide out. They'll also contain guild banks, building spaces, and will — in the future — be upgradeable to house a Marketplace, Artifact Forge, and Guild Hall.
The new league system — known as Crystal League — offers players a chance to compete in 5v5 battle and win exclusive rewards in the process. These rewards include a tower level upgrade when the league is accessed via guild territory, and a Tower Chariot, a Colossus Beetle, or a Battle Eagle if a player manages to maintain a long winning streak.
Full details on the update can be found on the Albion Online site.