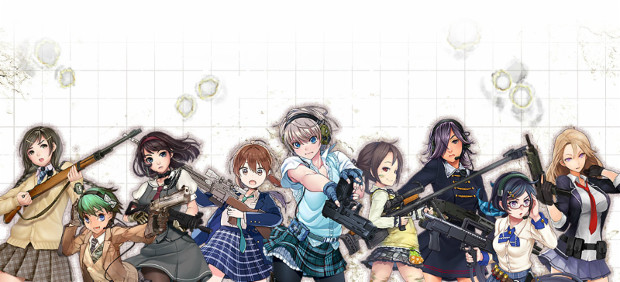 Online gaming portal Nutaku.com will be featuring a new Japanese-developed game titled Shooting Girl. A turn-based strategy game set in an alternate Tokyo, Shooting Girl tasks the player with training an elite army of armed school girls to take back the lost wards of Tokyo from an invading enemy.
The game features seven classes of "Gun-Girls," and over 70 distinct characters. The combat system is designed to reward careful, strategic play. Other features include:
Unique artwork and stats for each of the characters.
An extensive campaign mode where players use resources to build their special warfare school.
Outdoor weather conditions that affect the ebb and flow of battle.
Shooting Girl will be available to play in March 2016.