Killer Instinct For XB1 Is Free-To-Play... Kinda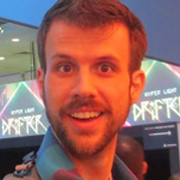 By Michael Dunaway, News Editor
Posted:
If you're a fan of the mid-'90s fighting game Killer Instinct, then you were probably jumping out of your seat when Microsoft, in conjunction with Double Helix Games, unveiled a new incarnation of the game for the Xbox One at its presser yesterday -- well, assuming you could overlook the obviously pre-determined match on stage.
A source at Destructoid got to try the game out in Microsoft's press room, and he gushes about the gameplay, which is just as familiar and savage as he remembers: combos, combo breakers, two life bars, and a new graphics polish that puts it in line with today's generation of fighting games.
But then he drops the bombshell: Only one character, Jago, is free.
What? Yes, that's right.
Now, we don't yet know how much other characters will cost, but if they're any more than, say 99 cents, this game will probably go over about as well as Allods Online. And even if the cost is minimal, it's going to be a tough sell. I can see it now, scores upon scores of Jago vs. Jago matches, as far as the eye can see...
Even just a minimal free roster of, say, four characters, each with a different fighting style -- maybe a "quick" character, a "strong" character, a "ranged" character, and some kind of hybrid/advanced character -- would go a long way toward making Killer Instinct more accessible and seem far, far less exploitative. And it's not like they wouldn't sell different outfits for those characters anyway.
It's just a mind-boggling choice to restrict opening character choice so heavily and it seems that the company behind it has little to no idea what people are looking for in the free-to-play market these days. Do you think you'll be giving Killer Instinct a try when it launches in November? Or does this news sour you on the game as a whole?
Got a news tip? Contact us directly
here
!
---
About the Author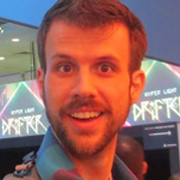 Michael Dunaway
,
News Editor
Michael Dunaway has been part of the MMOBomb team for years and has covered practically every major Free-to-Play MMO title since 2009.
---
Read Next
You May Enjoy