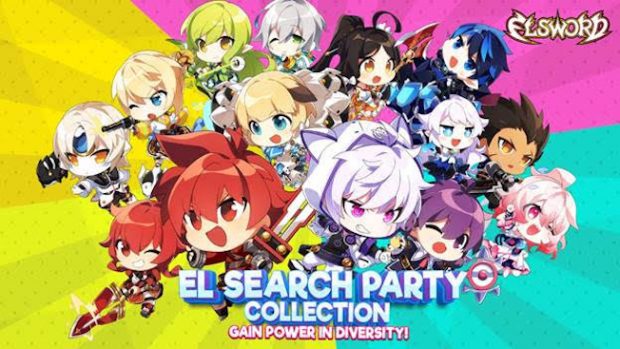 A new feature has been added to KOG Games' anime-style MMORPG Elsword — the El Search Party Collection. The collection is intended to encourage players to play multiple characters. The system will reward players for every unique characer among the 40 Job Paths they elect to play with buffs for all of their characters.
To get things started, four weeks of Growth Support events are kicking off today. During these events, players will be able to create new characters and level them to max within hours. The four week period is divided into alternating one week events. During the first and third week, players can create a new character and play through dungeons in each region to earn powerful equipment.
During the second and fourth weeks, players can acquire 98 Philosopher's Scrolls used to grant any character a full level-up per use.