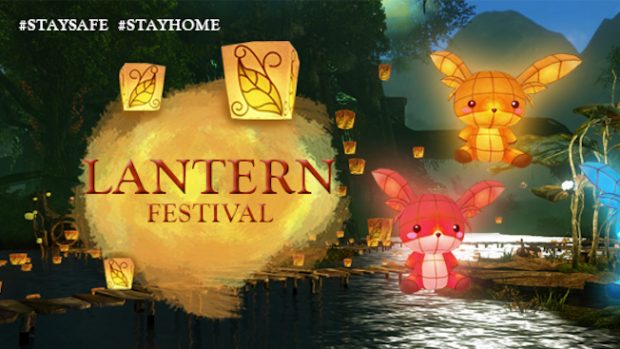 Honor the memory of Aranzeb with the return of the Gweonid Lantern Festival in ArcheAge. The festival kicked off following yesterday's maintenance, with the night sky above Gweonid Forest sparkling with thousands of lights in honor of the fallen.
To participate in the event — which runs through March 4 — players level 10 and above will need to speak with NPC Denissi and help create a lantern. Players can also speak with Rojuni and Yallie for ways to earn Lantern Festival Coins. Three times a day, players will have the opportunity to help light the Dimmed Yata Lantern by visiting Mellius and using a Lantern Candle to turn it into a Lit Yata Lantern. Once the lantern is lit, players will be rewarded with Festival Coins, Glimmershine Essence, and a Gwoenid Elixer buff. Other lantern coins can be earned by completing achievements.
Of course, once players have enough of the coins, they'll be able to trade them in for a variety of items ranging from Gweonid Elixers for five coins to Monkey Rugs and Money Chairs for 30 coins each. A full list of rewards is available on the Archeage site.