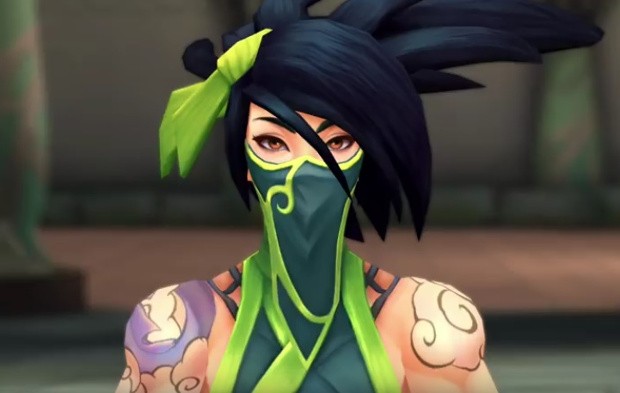 Apparently it's Ninja season in team-based games. Just a few short days ago, Hi-Rez revealed Koga in Paladins, and today Riot dropped a trailer for League of Legends' next (reworked* see update below) champion, the rogue assassin Akali.
Details on Akali's (updated) kit have yet to be made available, but judging by the video — and by the fact that she's a freaking ninja — she's fast and stealthy, and has a lot of attitude. She also sports some bad-ass tattoos, apparently has no time for anyone's BS — even her own clan, and… She seems to enjoy some ramen.
You can get a look at her in the trailer below. And of course, we'll keep an eye out for when details on her abilities drop.
Update** Sorry guys, I got this one wrong. She's not a completely new champ but an older one receiving a rework. Still, she looks pretty spiffy. Thanks to Megingjord for pointing that out to us. ~Q