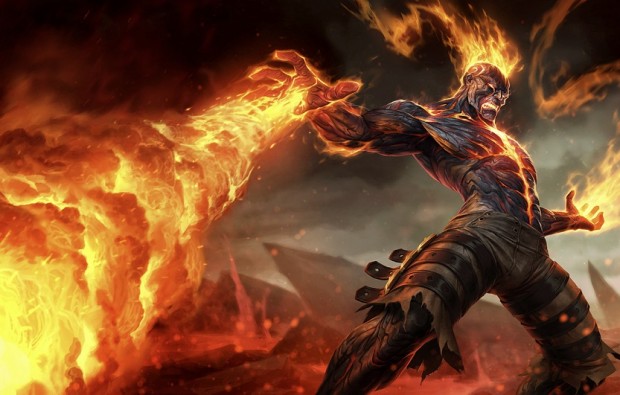 Most multiplayer games these days have some rules regarding toxicity. Sometimes, the discipline that's handed out can be subjective; was what that person said really so bad as to get him or her banned? Or was it semi-good-natured trash talk?
So, you be the judge of this "positive reinforcement message" from a League of Legends player and YouTuber. Does he go too far?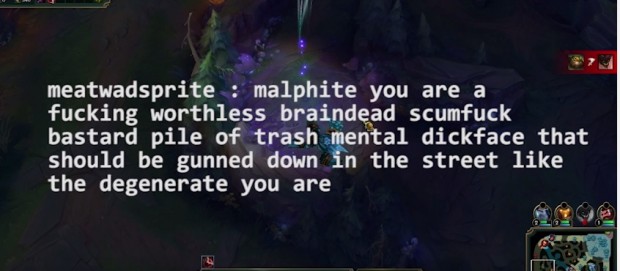 Gee, I don't know. Really, if you can ban someone for a minor infraction like that, then there's simply no justice in the world.
OK, sarcasm aside, it's no surprise that YouTuber Dunkey got nailed by Riot for that little "incident." But what makes things even more amusing is Dunkey's response. According to Kotaku, he went full retard and slammed Riot and League of Legends for his ban. His reasoning boils down into a few salient points:
"Talking shit is probably one of the only fun parts of this boring ass game… Let me be serious here, League of Legends doesn't work as a competitive game or a fun party game to play with your friends. As of today, I have more than eight thousand matches played on this game, so I have some legitimate grounds to review the game on." So he's played this "boring game" 8,000 times. Good use of your life, man. Now you can go back to the schoolyard and beat up fifth-graders.
"I've been consistently putting out League videos since I started out on YouTube." He then labels himself a "top guy promoting their game." To his credit, he does have 1.8 million subscribers on YouTube. To his discredit, there are about 1.8 million people (give or take) who make League of Legends viewers on YouTube.
"I think multiplayer games should reward the time and practice you put into them, and that you should be able to call other people scum fuck bastards." Because MURICA, right?
If you want to show the slightest bit of sympathy for Dunkey, it appears that the player he was, uh, "criticizing," was playing poorly. Lead Game Designer of Social Systems Jeffrey Lin said that Riot is aware of that issue working on "launching a new system that can detect when people are feeding the other team intentionally." Maybe they should also include a system for immediately recognizing when someone calls someone else a "scum fuck bastard."