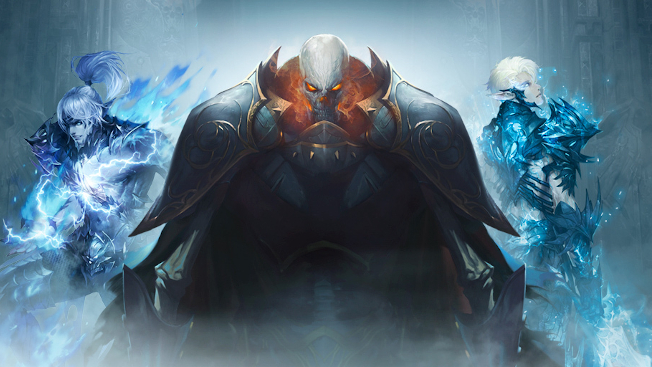 The latest Lineage 2: Essence update is now available to players, bringing with it not only the new class but also 3v3 team match, a new castle for sieges, an event, and more. As the update's name indicates, it introduces the Death Knight — a class designed with PvP in mind. He's available in three races: human, light elf, and dark elf. Players will want to pay attention when deciding on which race to go with, as it will affect his stats in PvP.
You might notice I keep referring to the Death Knight as "he" that's because he is only available in that gender — but the devs promise something for female elves and humans at a later time.
Since the Death Knight is a PvP-focused class, it's probably a pretty good thing the update also adds the new 3v3 team match. This mode uses random selection to put teams together and only offers them a few minutes to prepare once matched up. Luckily, it seems that everyone will earn rewards for participating, so they don't have to worry too much.
The update also adds a new clan event: The Battle for Orc Fortress, which features level 70-80 monsters and is available daily. As for the new castle, Goddard Castle is available to take every day as well — provided players have submitted an application.
Details on all the new content, including a breakdown of the Death Knight's stats for each race, can be found in the patch notes on the 4game site.