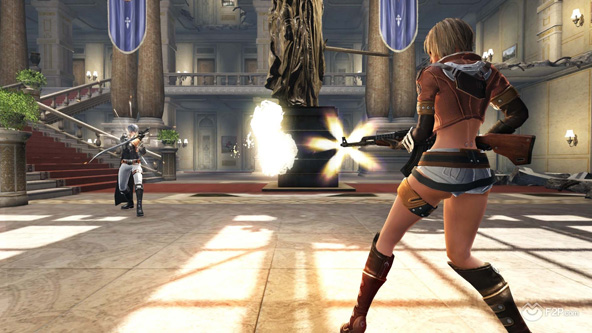 After an admittedly prolonged amount of time and anticipation for avid fans, GunZ 2: The Second Duel will see an Early Access status tonight on Steam. The GunZ Team apologized about the wait, but promised that there would be retribution via a better game play experience.
"Waiting is over. We have received green light signal from Valve and fixed the release schedule right away. GunZ 2 will be released as an Early Access status at 5 PM PST Feb 17 2014. All the game features including auto-matching PvP mode, co-op PvE mode, and premium item will be open. However, the game service will be in beta mode meaning service stability is not fully secured. We will maintain the beta tag for several weeks or months depending on the service status."
GunZ the Duel is coming up on a 10 year anniversary, which gives the team mixed, yet optimistic feelings about the release of Second Duel. Venister, CEO of MAIET said, "Though we're nervous and excited to release and operate online game service on our own for the first time, it meant a great deal to us to prepare game service on Steam, one of world's biggest game publishing platform."
GunZ 2: The Second Duel can be found on Steam or at the GunZ 2 official site.