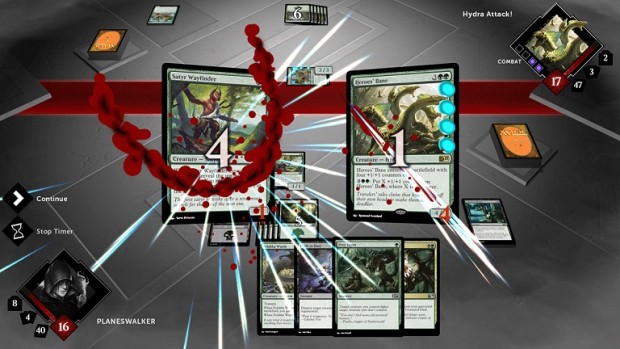 It's been available on mobile devices for a few weeks, but now PC players finally get their chance to try out the latest — and first free-to-play — incarnation of the world's first collectible card game.
Magic Duels has officially launched on Steam, bringing players the Magic: The Gathering experience in both a single-player story mode, an interactive deck builder, a library of hundreds of cards, and online multiplayer battles, including the popular Two-Headed Giant mode.
The free-to-play Magic Duels has a card-acquisition system similar to Hearthstone: Heroes of Warcraft, which Wizards of the Coast no doubt saw as a major success and is trying to emulate. We'll have our review up as soon as we've gotten some serious play time, so stay tuned!