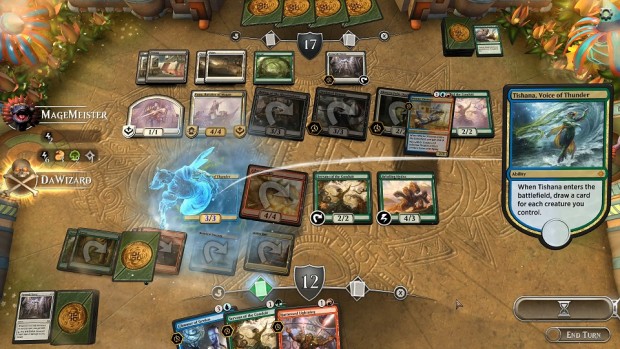 Wizards of the Coast is almost ready to open up Magic: The Gathering Arena to the masses — well, a small and lucky portion of the masses who signed up for the beta test on PC. But that's all of you, right?
On Nov. 3, a select group of "Closed Beta priority access holders" will receive access to Arena. If all goes well, more stress tests and play days will be scheduled over the month, with players receiving lots of free packs to help them build their decks for Constructed play.
If all of that goes well, the actual closed beta will kick off Nov. 30, with the number of invites being tied to Arena's server requirements and increasing as the testing progresses.
You can learn more about the beta on the MTG Arena site.