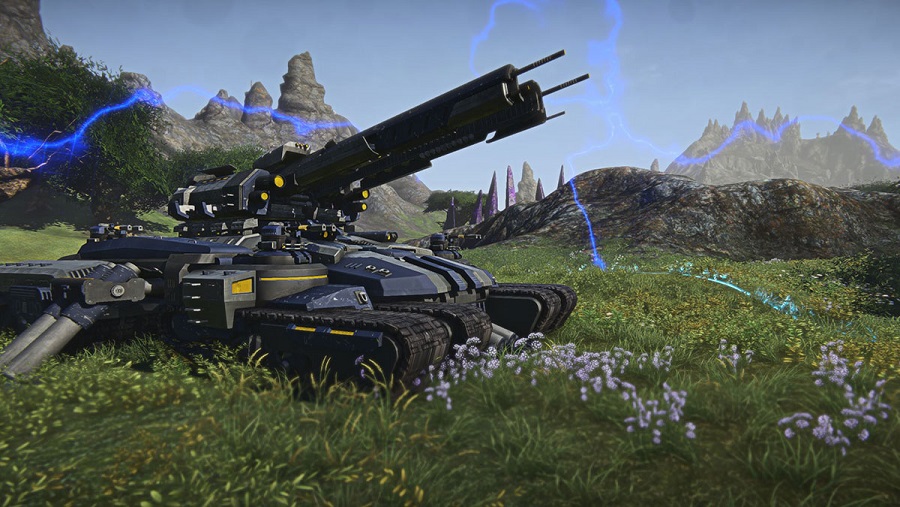 The Colossus Tank has landed in PlanetSide 2, and it's a lot to handle. A five-seater with a main gun so large that it needs to set up to fire, the Colossus also has four secondary guns to repel enemies who get too close, as well as an energy shield for additional defense. It's live on servers now, so get out there and start rolling over the opposition, soldier!
The update also includes a couple of new weapons: a special edition of the the NS-03 Thumper grenade launcher, which you can get for 1499 Daybreak Cash, and the S-66 Punisher, an SMG that's the first weapon in PS2 to have class-specific abilities. Today's update also includes Facility Modules, a War Asset that buffs player-controlled bases, and Outfit Logs, a much-requested feature that tracks an outfit's activity.
Learn more about today's update on the PlanetSide 2 site.