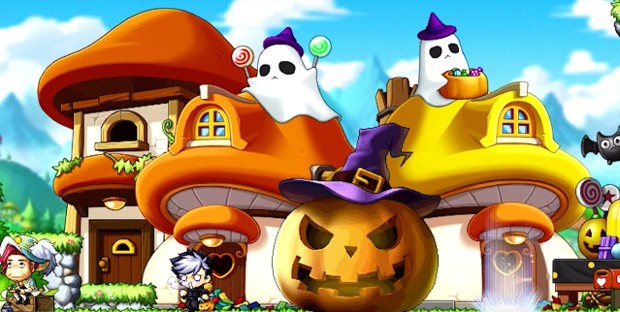 MapleStory is kicking off a long series of holiday events beginning with its Halloween update, the Midnight Monster Bash. This update launches October 18 and will lead into the Thanksgiving and Maple Music Festival events.
For the Halloween event, players will collect Halloween Candy, earn rewards, and even fight a giant pumpkin. As expected, the candy has a few uses during the event, including earning ranks for special rewards and summoning a Cat-O-Lantern to feed candy to and earn a boost.
Older Halloween events will make a return as well including the Madhouse and Murgoth Dungeons.
Following Halloween, three other events will take place. The Maple Music Festival will return on October 24 and run until mid-November, while the Thanksgiving event will return on November 7 along with a new event titled Cat of All Trades.
Details on each of these events can be found on the MapleStory site.