The first wave of the Marvel Heroes 2016 initiative is available to download today on the Marvel Heroes site. Billed by Gazillion as the biggest update in the free-to-play ARPG in the last two years, it includes a lot of requested improvements such as controller support, a playable Black Cat, Steam achievements, and more.
The initiative is set to nearly double a good portion of the content, including available heroes, costumes, and pets — as you can see in the image below.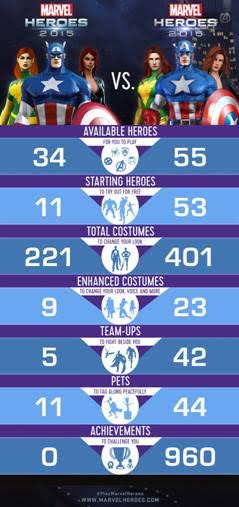 Full details on the update are available on MarvelHeroes.com.