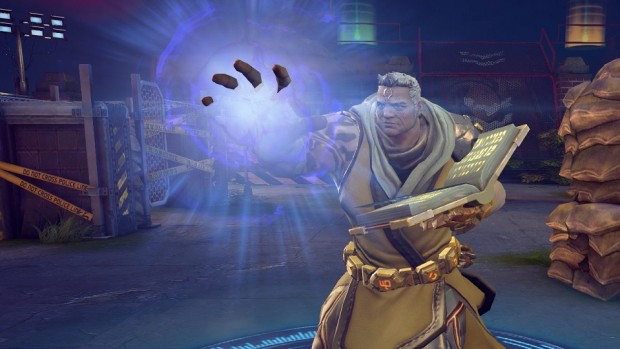 Master X Master's new death-defying champion is now live. Teased a few weeks ago, Titus is a support Master who provides heals and movement speed buffs, while his ultimate revives a dead ally to half or more of their health. He also carries around a big book because, you know, knowledge is power.
Also added in the latest update for MxM is a new endgame co-op challenge, Natium Defense Line. This mode pits five players against 30 waves of increasingly difficult enemies, some of which require specific attacks to bring down.
There's a lot more in Update 1.13, including changes to the Overheat mechanic and X-Coin rewards, so read all about it on the MxM site.