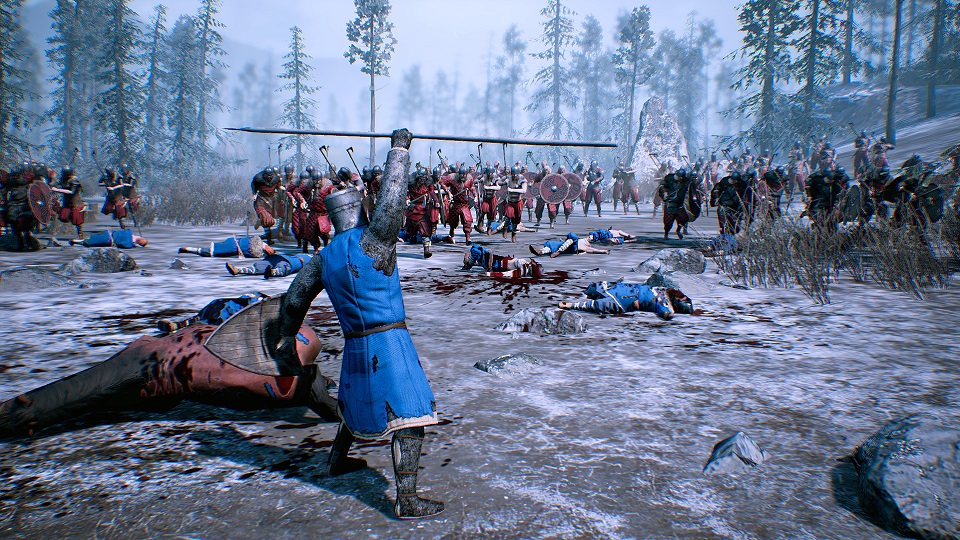 Medieval real-time strategy game Ancestors Legacy now has a free-to-play option. Ancestors Legacy: Free Peasant Edition includes four of the game's single-player missions for the Viking faction and all 17 multiplayer maps with access to all four nations — Viking, Anglo-Saxon, German, and Slav — for 1v1, 2v2, and 3v3 battles with and against other players and AI. The base game sells for $34.99 on Steam.
Ancestors Legacy describes itself as a "history-inspired real-time strategy game influenced by historical events in the Middle Ages." It offers extensive single-player campaigns for the four nations listed above, as well as PvP battles. Matches will have you construct buildings and units while doing battle with your enemies and taking their territory for your own.
Developer Destructive Creations promises to have a competitive Ancestors Legacy League for free players up and running by the end of the month. Prizes for top players will include wireless headphones, game keys, and other merchandise. Check out Ancestors Legacy: Free Peasant Edition on its Steam page for more information.