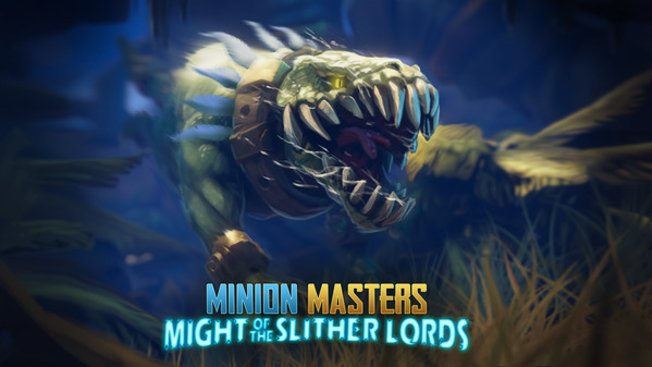 Since May, two million players have downloaded BetaDwarf Entertainment's genre-blending game, Minion Masters. To celebrate this milestone, the developer has decided to offer players a 100% discount on the Might of the Slither Lords DLC.
Yes. That's just a fancy way of saying they're giving everyone the DLC for free — for a limited time anyway.
The announcement of this milestone follows the release of the game's latest expansion, Sand Wars, earlier this week. The update adds 10 new cards, as well as other items like emotes and skins.