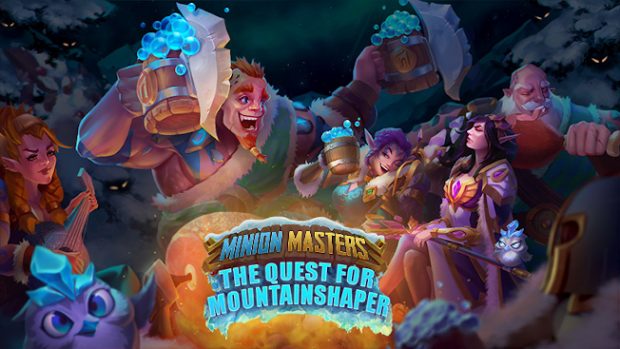 A big, new update has arrived for BetaDwarf's Minion Masters, adding the new Adventures game mode. Adventures are single-player content with unique mechanics that reward players with everything from tokens to a Legendary card. To kick things off, the update introduces the Quest for Mountainshaper adventure, consisting of three chapters. The first chapter is available to play for free, but the other two are going to cost you — 1,000 rubies each or 1,400 altogether.
The update also adds ten new cards, the new Stoutheart faction, several new mechanics, and more.
In addition to releasing the new update, BetaDwarf also announced that the (normally) $15 DLC Crystal Conquest would be offered to players for free this weekend. The announcement doesn't specify exactly when this promotion will end, but it's a pretty good bet that if you want it, you'd better grab it by Sunday.
Details on both the new update and the promotion can be found on the Minion Masters Steam page.