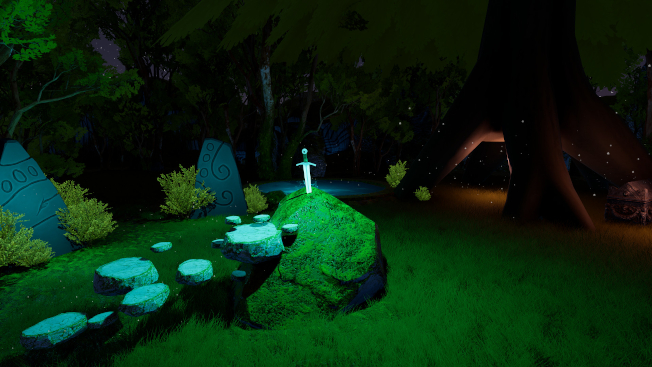 Following a successful round of funding on Kickstarter earlier this year — and three years of development — Bebop Games' free-to-play sandbox game-maker Playcraft will be made available on Steam via Early Access later this month. The game will officially release on Valve's distribution platform at 9 am Pacific on October 23.
When Playcraft launches, players will be able to create and play in their own maps, switching between the two modes easily. The game also promises to be fairly accessible, assuring players don't need to know coding in order to create. Instead, the game allows players to create everything from team-based shooters to adventure games with dialogue and cinematics using destructible environments, AI Characters, and more. Players can easily create their own game modes and visual styles. And, of course… with the whole thing being multiplayer, players can easily share with others.
While the game hasn't officially entered Early Access, Bebop Games is encouraging anyone interested in trying it out to add it to their wishlist. But, as noted before, downloads will not be available until October 23.