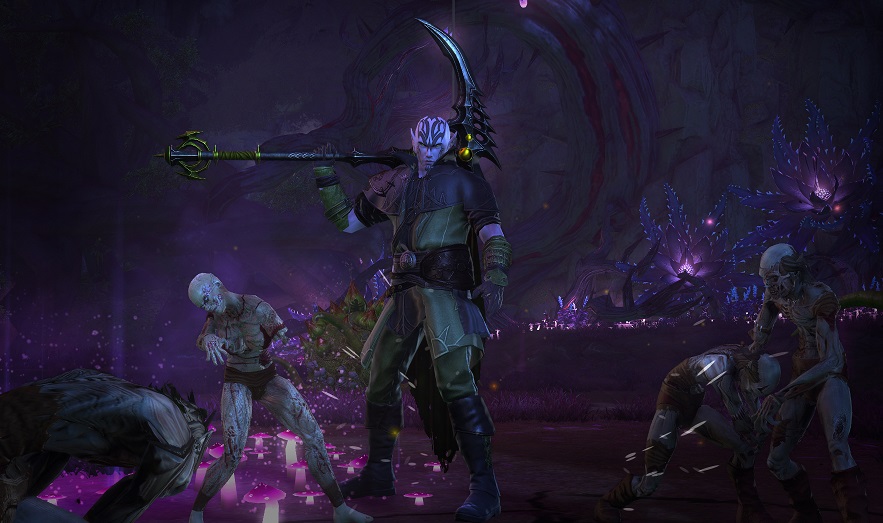 "There are stories of an item of such great power that it can trap stars." That's the description of the Night Diamond on the latest dev blog for Neverwinter, which is all about the Vault of Stars dungeon coming to the game in the Sharandar release on March 2 for PC and March 16 for consoles. Do they realize how big and hot a star is? I'd hate to try and have to fit that into my character's inventory!
Along the road to the Vault, you'll have to deal with unseelie guardians who will stop at nothing to prevent your progress. Eventually, you'll come face to face with the Royal Gardener, whose research into nature and death have spawned "creations both beautiful and horrifying." Plants vs. Zombies? No, this guy is Plants Plus Zombies!
After the Gardener, you'll deal with "depressing and oppressive gloom" in the Forest of Blooms, but if you've made it through the last year, that shouldn't be a problem. The Prince of Frost is your next adversary, and no, he's not from Texas. Deal with him and you'll then navigate through the Maze of Shadows for a final confrontation with the Queen of Air and Darkness.
Even if you defeat her, that's not all the Vault has in store for you. There are three hidden areas, believed to hold the Royal Gardener's failed experiments, which, if defeated, "may hold the pieces to something of immense power, but only the future will tell when these barriers will be unlocked." And by "the future," they mean "the game's release schedule."