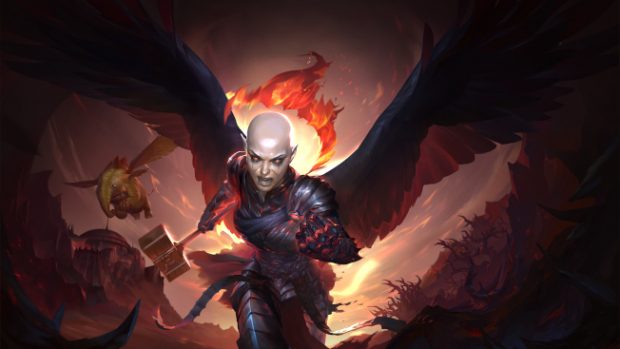 If you're going to spend time in Hell, you might as well get to play with the infernal war machines and learn about the demons that live there. At least, that's what you'll be doing in the next Neverwinter update, which launches on PC June 30. (As always, console launch will follow later.)
Titled Avernus, the update sends players on new quests where they will not only uncover Archdevil Zariel's past with a little help from Lulu the holyphant, but also see the effect they have on the world themselves.
The new update will add plenty of new content to the game, including an adventure zone, and end-game trial, and more.