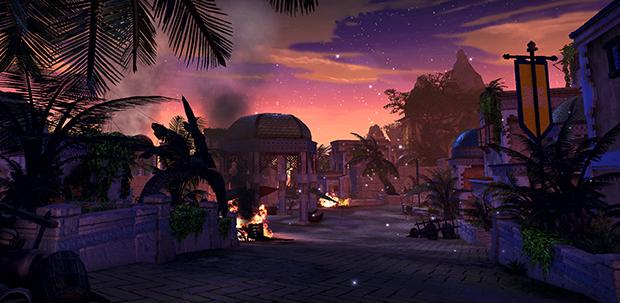 Neverwinter's Swords of Chult has made its way to both Xbox One and PlayStation 4. The free update brings a new endgame — Skirmish — with it. Skirmish brings all the dangers found in the jungle to the city of Port Nyanzaru. Players will need to help defend against dinosaurs, the undead, bands of goblins, and more.
In addition, Swords of Chult makes changes to the game's PvP system, including making changes to gearing. There are also quality of life updates such as changes to the refinement system, dungeon queuing, and campaign progression for alternate characters for players to enjoy.
More information on the update is available on the Neverwinter site.