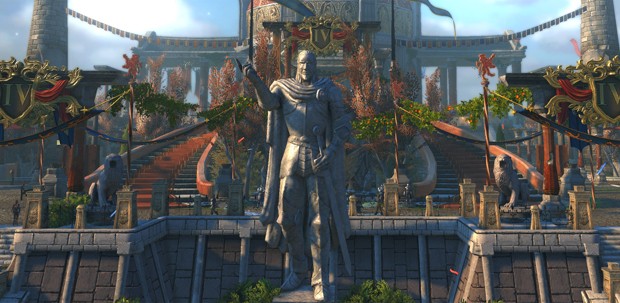 Once again, Neverwinter has survived another year — avoiding destrucion brought by attacking hordes of orcs, demons, and more. In celebreation of this, the Protector's Jubillee is on its way.
This year, players will need to assist traders attempting to make their way through the dangers of the Sword Coast with goods intended for sale in the city. Blacklake, Ebon Downs, and Whispering Caverns are all filled with dangers they will need to be protected against.
This week will be filled with bonuses and freebies, and the Protector's Enclave will be decked out in festive decorations. Of course, not everyone will be there for the decorations. In fact, players will need to be on their guard; keeping an eye out for those hoping to disrupt the festivities and keep Lord Neverember from addressing his people.
As always, there will be some pretty sweet rewards for players who participate in this event, including a new mount and throne. Full details on the event and rewards are available on the Neverwinter site.