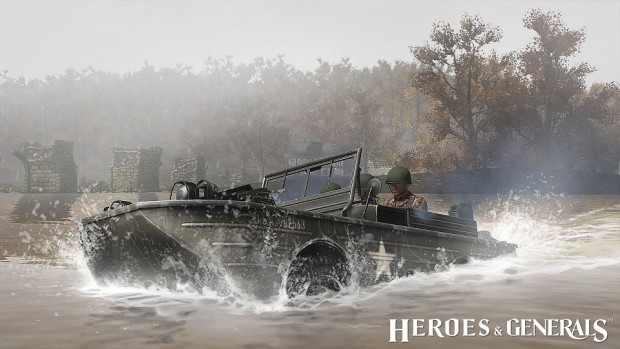 Maps are crucial elements to any PvP game. Poor map design can make for a frustrating, unfulfilling experience, and even minor issues can be offputting enough to cause ragequits. Reto-Moto understands this and has dedicated its most recent update for Heroes & Generals, named after American soldier and Medal of Honor recipient Harold A. Garman, to making improvements on all of its maps.
First off, all Assault maps have been given better spawn protection. Various maps have also seen significant improvements, such as the Airfield map being "completely reworked" and "More mountain, more town, more fun and less stalemates" on the Mountain Town map. Encounter and Skirmish maps have also been updated, and weather settings have been "tweaked and updated" to make colors more vibrant and less hazy overall.
As usual with H&G updates, there are new vehicles as well, most notably amphibious vehicles for all factions, to make those river crossings a little less hazardous, accompanied by a new vehicle water physics system. You can get the scoop on the full update on the Heroes & Generals site.