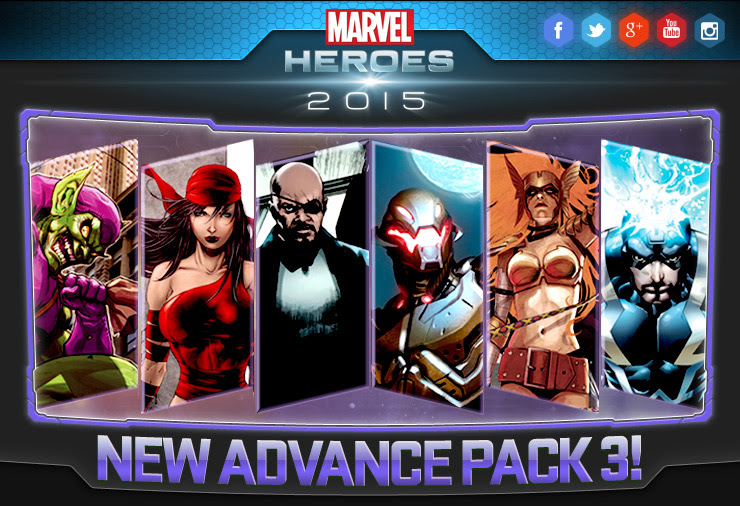 Marvel Heroes' Advance Pack 3 has arrived, bringing seven more playable heroes — after Black Cat. The new list includes Ultron, Electra, Nick Fury, Green Goblin, Black Bolt — and a currently unrevealed hero.
Gazillion is offering two versions of the pack to players, Standard and Deluxe. The pack versions are priced at $60 and $80 respectively, with their values estimated at approximately $100 and $215.
In addition to the new Advance Pack, Gazillion is also offering several deals on heroes and costumes. More information on these is available on the Marvel Heroes site.