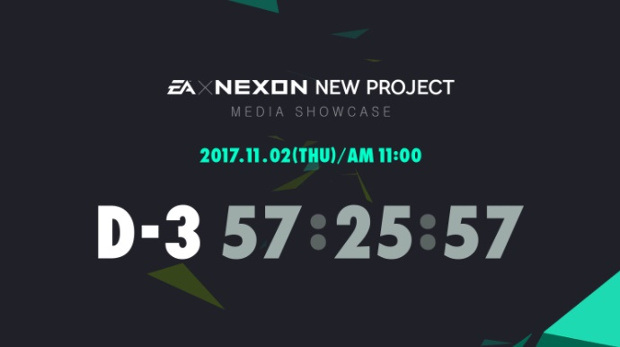 Later this week, EA and NEXON will unveil an MMO they've been working on together. The companies are set to announce the project on Thursday, just ahead of the upcoming G-Star conference. The official graphic for the upcoming announcement says it will take place at 11 a.m., but doesn't specify the time zone. So your guess is as good as ours.
It'll be interesting to see what the two companies have up their collective sleeve, as both definitely have money to throw at a large project. But, I imagine most gamers will be a bit skeptical considering each company's history and reputation.
Of course, we'll be keeping our eyes open for the announcement and will let you know about it as soon as possible. So, be sure to check in with us Thursday.