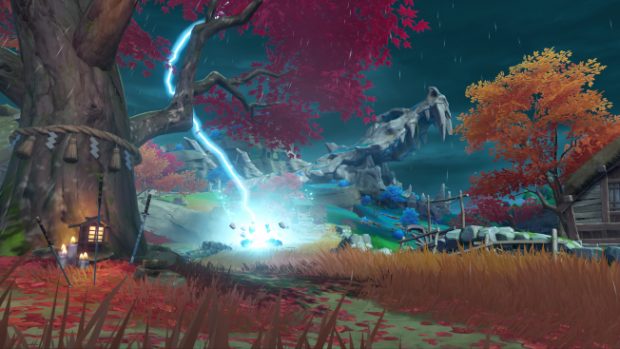 Alright Genshin Impact fans, it looks like we may finally be getting some real information on Inazuma. We know that the new region is on its way and have already had some content preparing for its arrival, like the most recent story quest. We also know that it's not going to be an easy place for us to get to when the time comes and miHoYo's shared a little bit of information on some of the region's islands in past streams.
This Friday, we can look forward to the next Special Program. MiHoYo teased the upcoming program on its Twitter feed this week with an image of what looks to be the next Archon Statue. For those keeping track that would be Inazuma's Electro Archon, Baal — also known as the God of Eternity or the Raiden Shogun.
So, mark your calendars. This should be the one we've been waiting on.
Dear Travelers,

The Genshin Impact Preview will premiere on the official Twitch channel at 8:00 AM (UTC-4) on July 9th >>> https://t.co/iSfDaE9iy6

The official YouTube channel will release the recording on July 9 at 12:00 PM (UTC-4) >>> https://t.co/q1YtwbfGCp#GenshinImpact pic.twitter.com/OKPIAhRlXm

— Genshin Impact (@GenshinImpact) July 6, 2021