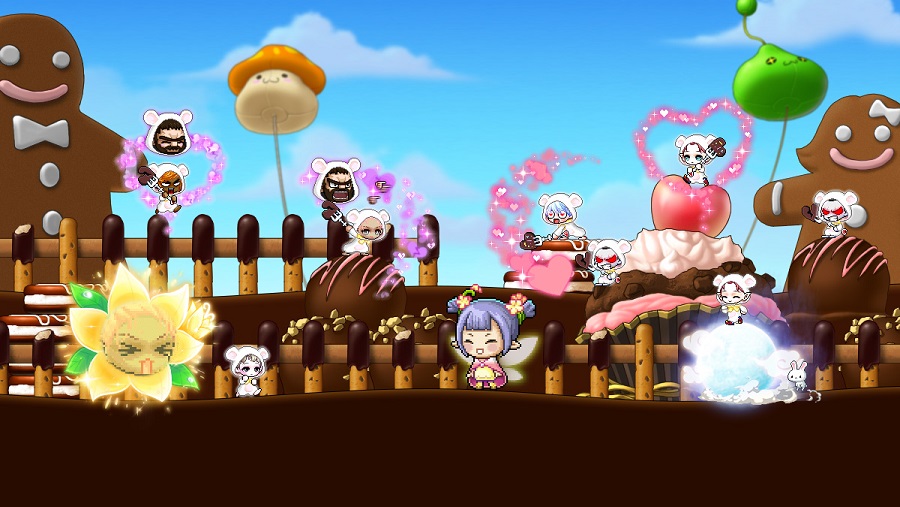 Nexon is spreading love and cheer this Valentine's Day, with events taking place in all its major games. First on tap is venerable MapleStory, which is running its event through February 16. Characters level 101 and higher can receive Tracy's Valentine Gifts by completing special missions. Rewards include a Love Mouse hat and outfit, Moon Roller Mount, and Chocolate Coupons. If you can find one, complete a hidden mission to obtain the Primrose Face Chair.
Mabinogi is running its event through the 26th, and all you have to do is stay logged in for 36 minutes to receive a Valentine Cookie Box with a random item inside and a Valentine's Day Event Coupon. Accumulate 10 coupons to receive the Sweet Valentine Spirit Transformation Liqueur which can be used to change the appearance effects on a Spirit Weapon. Who knew that imbibing "liqueur" could make something look better?
If mobile games are your passion, look for the event in MapleStory M running until the 24th that will let you summon special chocolate monsters. Defeat those to earn ingredients you can combine to receive a variety of buff items. And in KartRider Rush+, you can customize your karts through the 25th with Valentine-themed items.