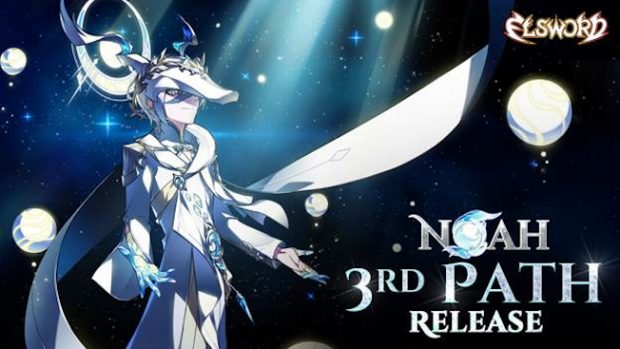 As of today (March 10), Pilgrim of the Silver Moon Nyx Pieta, the 3rd and Final job path for Noah, is available in Elsword. Now dedicated to healing, this new support class uses the power of the Full Moon to protect allies while destroying foes.
Noah takes on this new roll after dealing with the loss of those he cares about, dedicating himself to healing and protecting. In order to do this, he uses Relics of Confession and Rest to heal and support his friends while bringing down the full power of the moon with the Moonlight System to destroy his enemies.
As part of Nyx Pieta's launch, KOG Games is celebrating with an event designed to get players off on the right path while playing him. This includes XP boost rewards, consumable potions, mounts, and more. At the end of the event, players can claim an exclusive accessory, the Saint's Crown.