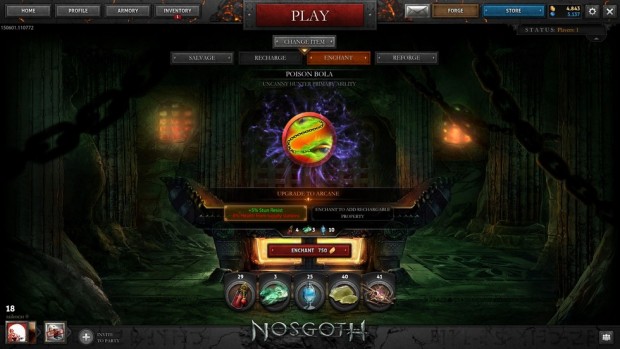 Nosgoth's got a new way for you to make use of all those excess items you're hoarding in your inventory. The Forge is the game's new crafting and salvaging system that went into the game earlier this week and adds a bunch more versatility in managing your inventory and items.
Players have three options in the Forge: they can enchant weapons and abilities to add magical properties to them; reforge them to change their existing properties; or salvage unwanted ones to get items they can use in crafting. In addition to items, some amount of gold is required to craft.
You can get a full breakdown of the system on the Nosgoth site.