The day of reckoning is near as the closed alpha rituals for Psyonix's asymmetrical combat title, Nosgoth have been completed. Having wrapped up the closed alpha, Nosgoth is now preparing for the next phase of its transformation, the move to closed beta and the introduction of fresh meat.
Starting tomorrow, February 27th, developer Psyonix will begin inviting more players to taste victory or suffer horrific defeat as Nosgoth opens its doors to additional testing. During closed beta, Psyonix has planned on adding four new characters (two for each side) along with new maps, weapons, abilities and skins. New gameplay modes are also being added, including the new siege mode which Psyonix will debut alongside the closed beta launch.
According to Psyonix's blog post which details the new mode, Siege presents human players with the objective of capturing important strategic locations within the map. These locations must be held for a short time in order to receive points which contribute to their overall score. Conversely, the vampires objectives are quite simple, kill all humans. Since kills are not the main focus for the human side, players will need to work together to defend the points and close any gaps which leave them susceptible to enemy's vicious assaults. Like this one: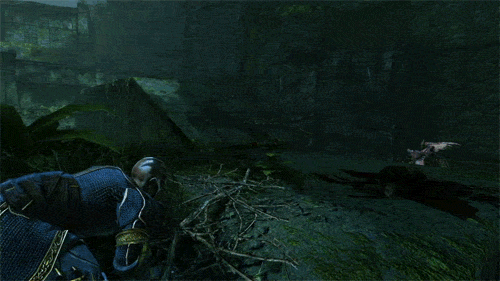 Finally, as a small reminder that Nosgoth is indeed still a part of the Legacy of Kain universe, Psyonix is working with Daniel Cabuco, former art lead on Legacy of Kain: Soul Reaver in order to create classic LoC skins for the game's vampire characters. Interested players can signup for the closed beta on the official Nosgoth site here.